What Makes People Happy
This website was created to put under one roof material people could use to be funny.

Being funny creates laughter. It keeps you young.

Statistics state that the average person laughs 14 times a day. Are you ahead of the curve or right in line with the average?

I attended a seminar recently where the presenter talked about creating one's atmosphere of happiness.

We do this by training our subconscious. It believes our thoughts...good and bad..., joy and also fear.

We train our subconscious to believe what we say. Speak the truth to the subconscious.

Andrew Matthews is a publishing phenomenon helping people live happier and more successful lives. His Strategies For Success and Happinessis just one of his works that are a part of his 5 million copies sold worldwide.

We train our subconscious by what we say. Speak positive, uplifting and good things to yourself. Your subconscious mind will be affected. You should notice differences in your day and attitude.
_______________________________________________________

Laughter is just one of the ingredients needed to be happy. I have poured myself into this site attempting to provide any and all means to create laughter, and to provide a means where anyone could stand in front of a group and do the same thing.


Knowing you're loved makes you happy. Whether its from a large or small family, a spouse, a friend, a parent, a child, a teacher or a co-worker, we need the assurance of being loved.


We must love ourself. We were made to be special and unique. Our mindset can make or break our firm grasp of happiness. Wash away the thoughts of who you are not and focus on who you really are; then love up on yourself.


Knowing you have a purpose in life brings happiness. Down deep, we all yearn to succeed and win the approval of others.


Giving of yourself brings happiness. Whether its your service, money, time or an open door or ear, it all comes back with blessing. The law of reciprocity is just like gravity, it is unseen but is alive and well.


I tell the people in my Music Ministry that
"Success is the best you have at that moment in time."
Bring that "best" with you to rehearsals and all our services.
Success is a journey where you constantly eliminate the things that don't work."
See how failure just got eliminated by thinking this way.


Laughing at yourself brings happiness. Most of us are wound way too tight and take life and ourself way too seriously. Never forget we're all on the Road to Success. I'm not sure anyone ever truly arrives and the trip is complete.


Me being a man, and maintaining a site full of fun and laughs, I took a moment of personal privilege to prove that men are happier than women. Here we go........


MEN ARE JUST HAPPIER PEOPLE
What do you expect from such simple creatures!?
Your last name stays put.
The garage is all yours.
Wedding plans take care of themselves.
Chocolate is just another snack.
You can be president.
You can wear a white T-shirt to a water park.
You can wear NO T-shirt to a water park.
Car mechanics tell you the truth.
You don't have to stop and think of which way to turn a nut on a bolt.
Same work, more pay.
Wrinkles add character.
Wedding dress - $5000; tux rental - $100.
New shoes don't cut, blister, or mangle your feet.
One mood, ALL the time.
Phone conversations are over in 30 seconds flat.
You know stuff about tanks.
A five-day vacation requires only one suitcase.
You can open all your own jars.
You get extra credit for the slightest act of thoughtfulness. If someone forgets to invite you, he or she can still be your friend.
Your underwear is $8.95 for a three-pack.
Three pairs of shoes are more than enough.
You almost never have strap problems in public.
You are unable to see wrinkles in your clothes.
Everything on your face stays its original color.
The same hairstyle lasts for years, maybe decades.
You only have to shave your face and neck
You can play with toys all your life.
Your belly usually hides your big hips.
One wallet and one pair of shoes, one color, all seasons.
You can wear shorts no matter how your legs look.
You can "do" your nails with a pocketknife.
You have freedom of choice concerning growing a mustache.
You can do Christmas shopping for 25 relatives, on December 24, in 45 minutes.


Now, all joking aside, I have a friend in Florida who has put together a site on becoming happy and maintaining it. She also has under one roof countless ways to be happy. I encourage you to visit her and benefit from many of the ways that bring happiness. www.HappyHalfway.com


Another good source for self improvement and personal growth.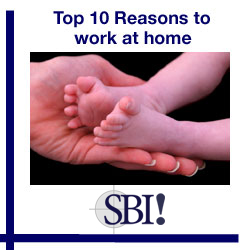 I'm adding new material each week as it crosses my desk. Subscribe to the RSS Feed and keep up on all the new stuff just after it uploads.
Consider subscribing to my monthly newsletter,
"Dave's Funny World."
It will give subscribers a sneak peek of funny things with some surprises to boot.
To subscribe,
please enter your information below. If you choose html format you will be able to enjoy some new videos. As always, if you have something to share, send it in. It may wind up center stage for all to see.