Organ Jokes
Organ Jokes poke fun at those who spend tons of hours behind the keyboard in practice and in church services.

The organists I've known have personalities that are very diverse.

Some are quiet as a mouse and then others could have been a trumpet player and fit in very well.

No musician is immune to these jokes.

Which category does your favorite organist fit into.


---
A local church built a new sanctuary. They moved their veryfine old pipe organ from to the new sanctuary. It was anintricate task that was completed successfully.
The local news heralded . . . "St. Paul Completes OrganTransplant."

---
After church, a parishioner greeted the organist and inquired about his unusual shoes:

"Those are my organist's shoes. They make it easier to play the organ".

The puzzled parishioner replied, "You play the organ with your feet? Wouldn't it be easier to use your hands?"

---
Canon: Not to be confused with the ones required in the 1812 Overture which are spelt differently and which lack contrapuntal interest.

---
Did you hear about the man who went streaking through the church?

They caught him by the organ...

---
Fugue: There is an old saying that fugues are the type of music in which the voices come in one by one while the audience goes out one by one, but there is no statistical evidence to support this;
audiences have been known to leave in droves.

---
How does an organist change his/her old fashioned underclothing?

With a "combination" piston!

---
How many organists does it take to change a light bulb?

Two. - One to do it, and one to make a really dumb remark about how much quicker and easier it would be to change, if it had pistons.

---
How many organists does it take to change a light bulb?

Two. - One to change the bulb, and one to complain that the switch doesn't have any combination pistons.

---
Miss Beatrice, the church organist, was in her eighties. She was admired for her sweetness and kindness to all. One afternoon the pastor came to call on her and she showed him into her quaint sitting room. She invited him to have a seat while she prepared tea.

As he sat facing her old Hammond organ, the young minister noticed a cut-glass bowl sitting on top of it. The bowl was filled with water, and in the water floated, of all things, a condom! When she returned with tea and scones, they began to chat.

The pastor tried to stifle his curiosity about the bowl of water and its strange floater, but soon it got the better of him and he could no longer resist. "Miss Beatrice," he said, "I wonder if you would tell me about this?" pointing to the bowl.

"Oh, yes," she replied, "Isn't it wonderful? I was walking through the Park a few months ago and I found this little package on the ground. The directions said to place it on the organ, keep it wet and that it would prevent the spread of disease."

---
My wife took me to church for the first time, we get inside and sit down. The preacher is up there preaching and he says "everyone to stand up for my organ player" then someone says "the preachers organ player is a dimwit." Preacher says alright now who said that trash! I want the man who called my organ player a dimwit to stand on up right now. I looked around and no one moved. Preacher then says "now I want the man that's sitting next to man that called my organ player a dimwit to point his butt out now. Heck, I sat on my hands i was not messing with this preacher. Then he says "I want the man sitin' next to the man, sitin' next to the man that called my organ player a dimwit point his butt out. No one moved! The preacher says now I want the man that's sitin' next to the man , that's sitin' next the man ,that's sitin' next to the man that called my organ player a dimwit point his butt out now! One guy stands up and says, "Mr. preacher now I'm not the man that called your organ player a dimwit, I not even the man that sit next to man that called your organ player a dimwit, heck Mr. Preacher I'm not even the man that sits next to the man, that sit next to man, that sit next to the man that called your organ player a dimwit. What i want to know Mr. Preacher is who called that dimwit an organ player!

---
Organ practice: Private performance of a duet for organ and vacuum cleaner.

---
Pardon?: The standard answer when someone asks you why you play the organ so loudly.

---
Pipe: Tube with holes in it. Small pipes are called flutes. Large pipes are called water mains.

---
Practice: Last resort of an organist about to give a recital.

---
Sesquialtera: Organ mixture stop of two ranks provided by an organ builder who is bored with using the work "mixture".

---
Shakes: Effect in music produced either by a rapid alternation of notes or by ask ing the organist to play If I Were a Butterfly.

---
The minister was reoccupied with thoughts of how he was going to ask the congregation to come up with more money than they were expecting for repairs to the church building.

He gave the organist a copy of the service and asked her if she could come up with some kind of inspirational music to play, after he made the announcement about the finances, to help put the congregation in a giving mood.

"Don't worry, I'll come up with something," she said.

During the service, the minister paused and said, "Brothers and sisters, we find ourselves in great difficulty. The cost of the roof repairs is twice as much as we expected, and we need $4000 more. Any of you who are able to pledge $100 or more, please stand up."

At that moment, the organist began playing, "The Star Spangled Banner."

---
The organist's motto: practice while he preaches!

---
Trumpet: Stop on an organ, so named because it sounds nothing like a trumpet.

---
Unaccompanied: When a choir sings without the organ playing. For some reason, this often makes the organ suddenly go sharp.

---
What did the organ teacher say to the organ student who was trying to play Dieu Parmi Nous instead of his lesson plans?

Stop Messiean around!

---
What do the Germans call keys packed in a container whose volume is similar to a quart?

Manualliter.

---
What do you call a mixture stop composed entirely of leather-lipped Tibia pipes?

Upholstered Fourniture.

---
What do you call a short headmaster?

A 4-foot principal.

---
What do you call 101 organists at the bottom of a lake?

A good start!

---
What do you get if you drop an organ on an army base?

A flat major.

---
What do you get if you throw a piano down a mine shaft?

A flat miner.

---
What does a German Hammond organist do in his life's most tender moments?

He puts his Leslie on "slow".

---
What is an organists favorite ballet?

Posuane Lake.

---
What is more romantic than roses on a piano?

Tulips on an organ.

---
What is the difference between an organist and a terrorist?

You can negotiate with a terrorist.

---
What's the best use of that ubiquitous Hammond accessory, a Leslie tone cabinet?

Kindling. To set the Hammond on fire.

---
What's the difference between a church organist and a large pizza?

A large pizza will serve a family of four.

---
What's the difference between an organist and an onion?

When stabbing an onion you cry!

---
When the family returned from Sunday morning service, father criticized the sermon, daughter thought the choir's singing was atrocious, and mother found fault with the organist's playing.

The small boy of the family piped up, "But it was a good show for a quarter, don't you think, Dad?"

---
Why are a organist's fingers like lightning?

Because they rarely strike the same place twice.

---
Why are organists like a broken-winded cab horse?

They are always longing for another stop.

---
Why doesn't heaven have a pipe organ?

Because they needed the keys in hell to make accordions.

---
Why is a person who plays a pipe organ like a baby?

Because she plays with her feet!

---
Why is an 11-foot concert grand better than a studio upright?

It makes a louder noise, when you drop it off a cliff.

---
Why is the pipe organ more moral than a grand piano?

Because it's principals are more upstanding!

---
Why was the organ invented?

So the musician would have a place to put his beer.

---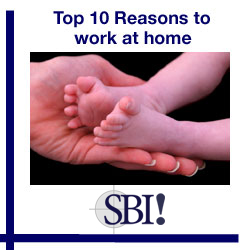 I'm adding new material each week as it crosses my desk. Subscribe to the RSS Feed and keep up on all the new stuff just after it uploads.
Consider subscribing to my monthly newsletter,
"Dave's Funny World."
It will give subscribers a sneak peek of funny things with some surprises to boot.
To subscribe,
please enter your information below. If you choose html format you will be able to enjoy some new videos. As always, if you have something to share, send it in. It may wind up center stage for all to see.
Return from Organ Jokes to Musician Jokes


Have You Got a Great Joke You Would Like to Share with Us?
We all would love to hear your best joke. Share it with all of us. If you'd like, I'll put a page together featuring YOU and your best jokes. Folks can find their own personal pages on YOUR PAGES off the Home page.