List Of Calendar Holidays
List Of Calendar Holidays will give you at a quick glance the important holidays coming up during the year.

They fly by quickly and before you know it, time to celebrate them again.

These are the major ones we all get to observe.

Maybe someone famous can get us a few more days off to celebrate their accomplishments.


---
JANUARY:
1 New Year's Day

17 Martin Luther King, Jr. Day

FEBRUARY:
1 National Freedom Day

2 Groundhog Day

3 Chinese/Lunar New Year

6 Super Bowl Sunday

12 Abraham Lincoln's Birthday

14 Valentine's Day

15 Susan B. Anthony Day

21 President's Day

22 George Washington's Birthday

MARCH

8 Mardi Gras

9 Ash Wednesday

13 Daylight Savings Time Begins

17 St. Patrick's Day

20 Spring Equinox

APRIL

1 April Fool's Day

17 Palm Sunday

18 Patriot's Day

19 Jewish Passover Begins

22 Good Friday

22 Earth Day

24 Easter Sunday

25 Easter Monday

27 Administration Assistant's Day

29 Arbor Day

MAY

3 National Teacher Day

5 Cinco de Mayo

8 Mother's Day

21 Armed Forces Day

22 National Maritime Day

23 Victoria Day

30 Memorial Day

JUNE

14 Flag Day

19 Father's Day

21 Summer Solstice

24 St. Jean-Baptiste Day

JULY

1 Canada Day

4 Independence Day

24 Parent's Day

SEPTEMBER

5 Labor Day

11 Grandparent's Day

16 Citizenship Day

23 Fall Equinox

29 Jewish New Year

OCTOBER

7 Yom Kippur

10 Columbus Day

31 Halloween

NOVEMBER

6 Daylight Savings Time Ends

8 Election Day

11 Veterans Day

24 Thanksgiving Day

DECEMBER

21 Hanukkah

22 Winter Solstice

24 Christmas Eve

25 Christmas Day

31 New Year's Eve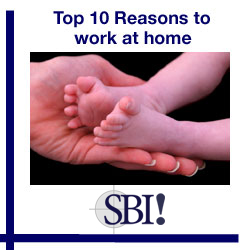 Return from List Of Calendar Holidays to Holiday Humor