Funny Songs
Share
You can hear funny songs everyday on the radio, tv commercials, and special programs.

Listed here are many titles in many categories for you to choose from.

As a kid I remember my Dad playing the song, "Roly Poly, Daddy's Little Fatty" on our record player. I was a chubby kid and loved singing the words along with Jim Reeves.

"Roly Poly, Daddy's Little Fatty,
Eatin' beans and taters all the day,
Roly, Poly, munchin' on a bisquit,
Long as he can eat it, he's ok."


---
Here's a clip of Marty Robbins performing this very song.
Roly Poly Daddy's Little Fatty
Several years ago, I heard a gospel song I'll never forget.
"If there's hair on your ears, there's sin in your heart."
The goal of Funny Songs is to expose as many funny titles as possible in as many categories as possible.
Here's one from a church service you don't don't hear everyday.
Omazing Grace
One of the funniest songs I ever heard was a version of
"The Stars and Stripes Forever",
performed by John Toomey on the Johnny Carson Tonight Show. This takes us back to 1970. John Toomey could play any song ever written on his hands. You've got to hear this!
Here's an actual clip of John Toomey appearing on The Tonight Show in 1974 performing "The Stars and Stripes Forever."

John Toomey on the Tonight Show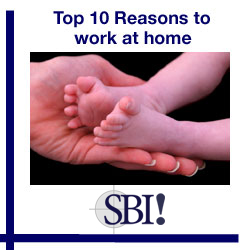 View Funny Humorous Christmas Songs
View and Listen to Funny Holiday Songs
View Funny Country Songs
View Church Hymns
Listen to Funny Gospel Songs
I'm adding new material each week as it crosses my desk. Subscribe to the RSS Feed and keep up on all the new stuff just after it uploads.
Consider subscribing to my monthly newsletter,
"Dave's Funny World."
It will give subscribers a sneak peek of funny things with some surprises to boot.
To subscribe,
please enter your information below. If you choose html format you will be able to enjoy some new videos. As always, if you have something to share, send it in. It may wind up center stage for all to see.