Funny Thanksgiving Poems
Funny Thanksgiving Poems add a slightly more serious side to your presentation of Thanksgiving Humor.

Many of us have been accused of being a poet but didn't know it.

Here's a great way to bail out.

These should fit in well with the jokes, pictures and cartoons portraying the joy of this day.


---
Five Turkeys
Five big turkeys sitting on the gate.

The first one said, "It's getting late."

The second one said, "Who goes there"?

The third one said, "There are farmers everywhere."

The fourth one said, "Let's run, run, run."

The fifth one said, "It's just Thanksgiving fun."

Then Gobble Gobble went the wind.

And out went the lights.

And the five fat turkeys were out of sight.
_______________

Five Fat Turkeys

Five fat turkeys were sitting on a fence.

The first one said, "I'm so immense."

The second one said, "I can gobble at you."

The third one said, "I can gobble, too."

The fourth one said, "I can spread my tail."

The fifth one said, "Don't catch it on a nail."

A farmer came along and stopped to say

"Turkeys look best on Thanksgiving Day."
_______________

Five Little Turkeys
Five little turkeys sitting on the ground

The first one said "Oh, my we're getting round"

The second one said "I smell a pumpkin pie"

The third one said "But we won't cry!"

The fourth one said "Let's run, let's run"

The fifth one said "Thanksgiving isn't fun!"

Then in came the farmer and he turned on the light

and the five little turkeys ran out of site!!!
_______________

I am thankful:

For the wife

Who says it's hot dogs tonight

Because she is home with me

And not out with someone else.


For the husband

Who is on the sofa

Being a couch potato

Because he is home with me

And not out at the bars.


For the teenager

Who is complaining about doing dishes

Because it means she is at home,

Not on the streets.


For the taxes I pay

Because it means

I am employed.


For the mess to clean after a party

Because it means I have

Been surrounded by friends


For the clothes that fit a little too snug

Because it means

I have enough to eat.


For my shadow that watches me work

Because it means

I am out in the sunshine.


For a lawn that needs mowing,

Windows that need cleaning,

And gutters that need fixing

Because it means I have a home.


For all the complaining

I hear about the government

Because it means

We have freedom of speech.


For the parking spot

I find at the far end of the parking lot

Because it means

I am capable of walking,

And I have been blessed with transportation.


For my huge heating bill

Because it means

I am warm.


For the lady behind me in church

Who sings off key

Because it means I can hear.


For the pile of laundry and ironing

Because it means

I have clothes to wear.


For weariness and aching muscles

At the end of the day

Because it means I have been

Capable of working.


For the alarm that goes off

In the early morning hours

Because it means

I am alive.


And finally, for too much e-mail

Because it means

I have friend who is thinking of me.
_______________

A Turkey Speaks

I have never understood

why anyone would

roast the turkey

and shuck the clams

and crisp the croutons

and shell the peas

and candy the sweets

and compote the cranberries

and bake the pies

and clear the table

and wash the dishes

and fall into bed

when they could sit back

and enjoy a hamburger.
_______________

At Grandma's House

I like the taste of turkey

Any time throughout the year

But it never

seems to taste as good

As when Thanksgiving's here.

Could be it's all the trimmings

That are cooked with it to eat-

But I think it's

eating at Grandma's house

That makes it such a treat!
_______________

One fat turkey went strutting by

He shook his feathers and he winked his eye

He flapped his wings and his head gave a wobble

He looked at me and said, "Gobble, gobble, gobble".
_______________

No Turkey

My father hates Thanksgiving.

It's all about the stuffing.

He says it smells like day-old socks.

So on his plate goes nothing.

He grits his teeth and goes to bed.

It gives my mother grief.

I think next year, this holiday,

instead we'll eat roast beef!
_______________

Turkey Warning

Tell me, Mr. Turkey,

Don't you feel afraid

When you hear us talking

'Bout the plans we've made?

Can't you hear us telling

How we're going to eat

Cranberries and stuffing

With our turkey meat?

Turkey, heed my warning:

Better fly away;

Or you will be sorry

On Thanksgiving day.
_______________

Belly Stuffer

Thanksgiving always brings a terrible chore,

'Cause I'm forced to eat and eat some more.

If I don't eat it up right down to dessert,

I fear the cook's feelings will be hurt,

So I do my part, even though I suffer;

To help out the others, I'm a belly stuffer.
_______________

Turkey, Turkey, look at you

Please be careful what you do.

Thanksgiving day is almost here.

We eat turkey every year.

Go and hide out in the woods.

We'll eat pizza like we should.
_______________

The Thanksgiving Turkey

The turkey is a bird

That speaks not a word

Even when the axman steps into view

That turkey will grace your table

If he is able

No matter what else he might have wanted to do

And that turkey will be delish

Especially when placed on my dish

Even if it takes two days to stew.
_______________

Reprieve

By Jane-Ann Heitmueller

While sauntering down an oak filled lane one bright, crisp autumn day,

I sensed a quiet, hidden gaze directed in my way.

With searching eyes I scanned the limbs to find the Peeping Tom,

And sure enough, though well concealed, the turkey sat…so calm.


Apparently, 'twas in his heart approaching Turkey Day,

So he was hidden with the hope to be nobody's prey.

I couldn't help but sympathize, as I went strolling by,

And know I too would be in fear thinking I soon might die!


Striking a pose of nonchalance, my pace, I kept it steady,

Deciding this Thanksgiving Day….

My meal would be spaghetti.
_______________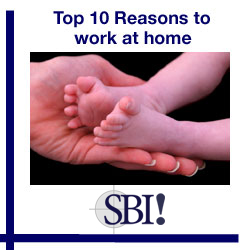 I'm adding new material each week as it crosses my desk. Subscribe to the RSS Feed and keep up on all the new stuff just after it uploads.

Consider subscribing to my monthly newsletter, "Dave's Funny World."

It will give subscribers a sneak peek of funny things with some surprises to boot.

To subscribe, please enter your information below. If you choose html format you will be able to enjoy some new videos. As always, if you have something to share, send it in. It may wind up center stage for all to see.