Funny Medical Advice
Funny Medical Advice is a summary of doctor's opinions on how we should overcome whatever.

We've got to remember that all doctors are licensed to Practice medicine.

And too, there may be a little competitive spirit in there somewhere to prove "I'm always right!" from your doctor's perspective.

Take this medical advice like eating flounder....eat the fish and spit out the bones.

You'll find Dr. Wong entertaining.


---
Dr. Fu Kiu Wong
Recognized around the world for his unique perspective on weight-loss and health maintenance.
Dr. Wong has been the Keynote Speaker numerous times at the World Weight-Loss Symposium.
Although his methods and style might seem unusual, he has the statistics to stand behind his advice.
His advice may extend your or a loved one's life.
Here are some excerpts from a recent question and answer session with Dr. Wong:
Q: Doctor, I've heard that cardiovascular exercise can prolong life. Is this true?
A: Your heart only good for so many beats, and that it... Don't waste on exercise. Everything wear out eventually. Speeding up heart not make you live longer; it like saying you extend life of car by driving faster. Want to live longer? Take nap.
_______________

Q: Should I reduce my alcohol intake?

A: No, not at all. Wine made from fruit. Brandy is distilled wine, that mean they take water out of fruity bit so you get even more of goodness that way. Beer also made of grain. Bottom up!
_______________

Q: How can I calculate my body/fat ratio?

A: Well, if you have body and you have fat, your ratio one to one. If you have two bodies, your ratio two to one, etc.
_______________

Q: What are some of the advantages of participating in a regular exercise program?

A: Can't think of single one, sorry. My philosophy is: No pain...good!
_______________

Q: Aren't fried foods bad for you?

A: YOU NOT LISTENING! Food are fried these day in vegetable oil. In fact, they permeated by it. How could getting more vegetable be bad for you?!?
_______________

Q: Will sit-ups help prevent me from getting a little soft around the middle?

A: Definitely not! When you exercise muscle, it get bigger.. You should only be doing sit-up if you want bigger stomach.
_______________

Q: Is chocolate bad for me?

A: Are you crazy?!? HEL-LO-O!! Cocoa bean! Another vegetable! It best feel-good food around!
_______________

Q: Is swimming good for your figure?

A: If swimming good for your figure, explain whale to me.
_______________

Q: Is getting in shape important for my lifestyle?

A: Hey! 'Round' is shape!
_______________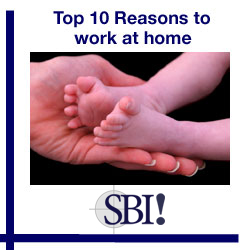 I'm adding new material each week as it crosses my desk. Subscribe to the RSS Feed and keep up on all the new stuff just after it uploads.

Consider subscribing to my monthly newsletter, "Dave's Funny World."

It will give subscribers a sneak peek of funny things with some surprises to boot.

To subscribe, please enter your information below. If you choose html format you will be able to enjoy some new videos. As always, if you have something to share, send it in. It may wind up center stage for all to see.