Funny Family Pictures
Share
Funny Family Pictures is a collection of some of the most memorable shots ever of families and their unique poses. Many want to involve their pets, some their matching attire and some their undisputable "love for each other."
We all have funny family pictures somewhere in a dusty book either on or in the coffee table.
We only look at these when the family gets together for special holidays.
Most of the time when we're over these pics, the conversation focuses on how much weight we've gained or how good we looked back in the day.
Or, remember Aunt --------- who is no longer with us.
Don't laugh too hard at these because you and me both might on on similar pages somewhere on the internet.
---
No Problem, Mom, I Can Hold It
14 Kids So Far
I See 20/20 Just Like You
Animal Crackers
Animal Suits For Us All
Just Before the Olan Mills Directory Began
Double Your Pleasure, Double Your Fun
EHarmony At Its Best
The Four Siblings
Hang Onto Those Gift Receipts
Yes, I Once Had a Job As a Roadie
Junior's First Bird
Laundry Mat Memories
Lens Crafters
Les Miserables
Promo from "My Two Dads"
On Dasher
Saturday Night Special
"The Choker"
"The Lasiks"
"I Wanna Be on America's Got Talent"
My Parents are Too Cool
One Lobster Special To Go, Please
Does Baby JoJo Know His Lines?
My Routine Has Balls
The Van Trapp Family Singers
All I Want for Christmas is My Two Front Teets
Ready, Say "Growl"
Happy Hariday to You and You and You
Come on, Say "Cheese" Bro
Okay, Which One of You Did It?
We Don't Have Time for Olan Mills
I'll Be Leaving Right After the Flash
They Wuz Runnin' a Special at Walmart
The Family That Photographs Together, Stays Together
Hey PawPaw, Does Viagra Come in an Aerosol
Joe Always Thought He was Above the Rest of Us
We Love Stayin' Home and Bein' Together
Cat Got Your Smile?
Three Generations of the Amazing Baronni's
Order Your Custom Easter-Seals Brochures Today
What Family Fun...Drowning Together
It's Snot Just Another Board Game
What Was I Thinking?
Glad I Left My Harley Running!
Dad, The Mortuary Needs You Back At Work...Now
Our Possum is Smarter Than Your Poodle
Got These for Our Next Family Feud Appearance
We Were Saying Cheese Before You Opened Your Big Mouth
Are Your Ears Itchin'?
This Trend Line Shows a Gain of Over 100%
You Have Your Father's Teeth
"The Archer Family"
I'm a Body Double for Charlton Heston
6 for $9.99 Today Only
You are So Cute I Could Just Choke You
Who Said We Would Never Go Out on a Limb?
Applications Now Being Taken for the "White Dog Owner's Society"
Me and FiFi Use the Same Groomer
More Mousse Please Before We Say Cheese
This Was Supposed to have Taken 5 Minutes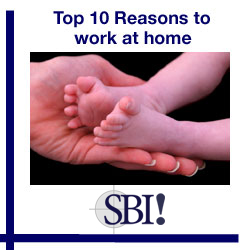 Please use the link pad below to quickly view the many pages of funny pictures.


Return from Funny Family Pictures to Funny Pictures
Do You Have A Great Picture to Share with Us?
We would love to see YOUR funny pictures. Sharing them is easy!